8 Best Hair Color Removers of 2020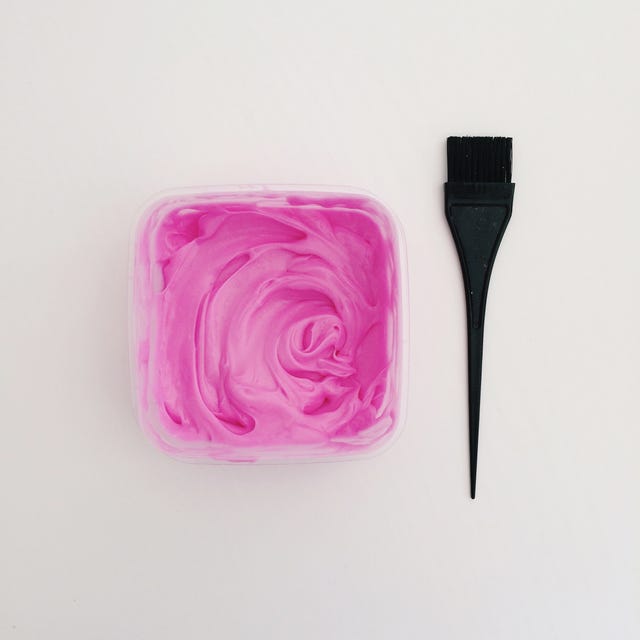 Lisa Müller / EyeEmGetty Images
Sometimes the perfect hair color doesn't turn out quite as planned, whether you tried at-home hair color or not. Maybe the red hair color you picked looked amazing in photos, but doesn't necessarily flatter your skin tone. Maybe your color turned a shade or two (okay, or five) darker than you had hoped. No matter what happened, if you're wishing there's an undo option for your dye job, hair color removers help fix color mishaps.
When shopping for hair color removers, celebrity hairstylist Kiyah Wright says that you should try to avoid harsh ingredients (like bleach and ammonia) to avoid damage to your hair and prioritize a product's gentleness. Read the individual packaging to determine how to apply and how long to let the product sit on the hair, as every formula is different: Typically, you can't just douse on your head and call it a day. "Apply it section by section, just like color, on the hair shaft," says Wright. Keep in mind that color removal isn't a blanket fix — you likely won't be get back the color you started with, and the dye may only fade instead of disappearing entirely.
We vetted user reviews and tapped Wright's expertise to find the best hair color removers on the market, whether you used temporary dye, natural hair dye, or otherwise. Below, the picks that will help you erase even your most egregious hair color mistakes. Removers often have a strong smell, so apply in a well-ventilated area, and be sure to follow up with a hair mask to renew moisture as hair color removers can dry out your strands!
Advertisement – Continue Reading Below
1
Best Overall Hair Color Remover
Regular Strength Hair Color Remover
Color Oops
amazon.com
$14.74
This product is a cult favorite for permanent and semi-permanent color removal (it has over 100 five-star reviews on Amazon), and for good reason. "I was so pleased with the results," said one reviewer. My hair lightened and the color came out. My hair was not hard and wiry, it remained soft." The formula only takes 20 minutes to do its thing and conditions your hair while it works. 
2
Best Value Hair Color Remover
Phase-Out Gentle Dye Decolorizer + Intensive Hair Mask
Color X-Change
amazon.com
$6.36
This product is kind of like a leave-in conditioner. To use, you mix together the two packets to create a thick, jelly-like substance that you apply all over your hair. Let it soak in while you sleep and wash out in the morning. "When I shampooed, so much red came out," said one reviewer. "I wasn't expecting much since there is no bleach, but this was amazing!"
3
Best Gentle Hair Color Remover
Color Correction
Malibu C
sleekshop.com
$44.00
This is a favorite for many professional hairstylists, including Wright. "Malibu is gentle," she says. "Mix it with water and you apply it after you shampoo the hair with a cleansing shampoo." It can lift your hair one to three shades, all while keeping your natural hair pigment intact. Plus, the packets are easy to use and you see results within minutes. 
4
Best Hair Color Remover for Semi-permanent Color
Heat Activated Color Fader
Sephora Collection
sephora.com
$10.00
This fades and softens your hair color without damaging hair. It's also packed with vitamin C, which helps nourish your strands. Reviewers praised this color fader for doing just that — fading their color gradually. "It certainly fades," said one reviewer. "Just be sure to set your expectations … to a slight fade per use."
5
Best Vivid Hair Color Remover
Hair Color Hair Color Intensity Eraser
This one-step color eraser works like a charm on even the most stubborn, vivid colors. This easy remover gets left on strands for up to 30 minutes to remove dye from hair. "This stuff is amazing," one reviewer raved. "I had layers of dyes, and the top layer was metallic cobalt steel which gave it a deep purple look. I needed something drastic to get rid of everything and start with a blank slate."
6
Best Hair Color Remover for Black Hair
Hair Colour Remover Extra Strength
ColourB4
amazon.com
$27.00
This hair color remover delivers some serious payoff. "This worked fantastically to get rid of the years of red and black dye without damaging my hair," said one reviewer. "The only other time I've tried to strip color out of my hair was with bleach (professionally done), and I ended up with a lot of broken strands." Keep in mind that this has a strong scent. 
7
Best Hair Color Remover for Permanent Color
Effasol Color Remover
If you need a serious color intervention, you may need to take out the big guns. "This remover is, in my opinion, the best one you can buy," one reviewer raved. "I have tried every brand of remover throughout the years and this is the only one that will remove built up black dye. It foams to help cover all of your hair resulting in a more even tone at the end." It won't bring your hair back to its normal color, but it will lift any unwanted dye. 
8
Best Hair Color Stain Remover
Clean Touch Hair Color Stain Remover
If you need to remove hair color stains from your skin, not your hair, this is your pick. which you will likely need if you attempt dyeing your hair. "If you leave it on long enough, that color is just totally staining the skin," says Wright. She likes this stain remover for cleaning up around the edges of hair when she needs to. "It's super gentle on the skin," she says. "I just love it. It's just kind of global and universal." 
This content is created and maintained by a third party, and imported onto this page to help users provide their email addresses. You may be able to find more information about this and similar content at piano.io
This commenting section is created and maintained by a third party, and imported onto this page. You may be able to find more information on their web site.
Advertisement – Continue Reading Below
Please follow and like us: